Lisette Krol is founder and head instructor at Tribal Fitness Dance Studio in Dublin. Lisette was runner up in the Elite category at UKPPC in 2013, and with her partner Terri Fierce is World Pole Sports champions 2013 and World Pole Dance and Fitness champions 2014.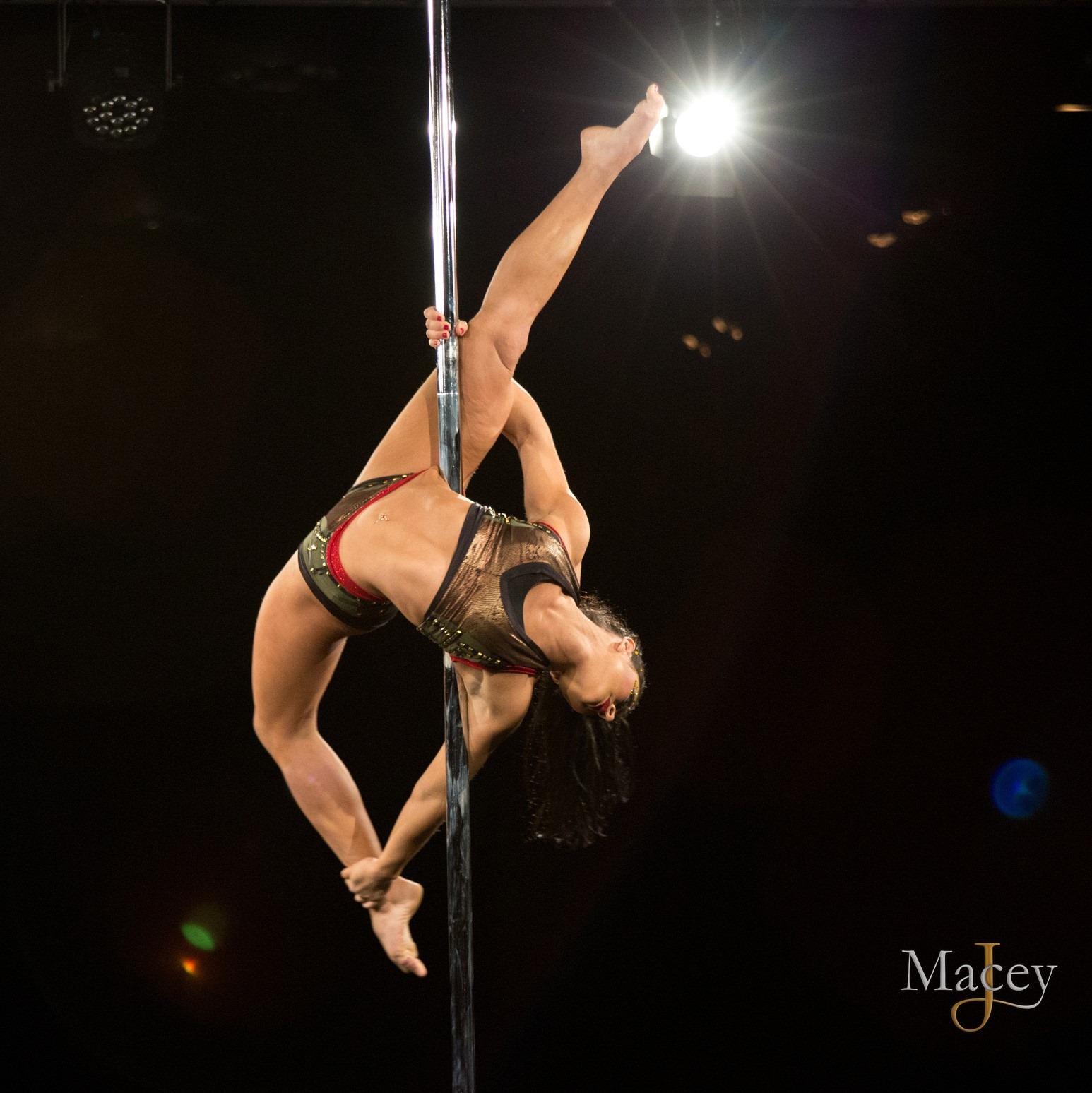 REVVED UP POLE: How did you get started on your pole journey, and what made you decide to start instructing and competing?
LISETTE KROL: I started my journey in Venezuela as part of company that did events, theatre and performances. I learned to stand on peoples shoulders there. When I moved to Dublin, I was choreographing and dancing for Gay Pride, and met Terri there. We swapped skills and I showed her Acro and she showed me Pole – the perfect match for doubles pole. I love everything that makes you exercise, especially if it is upside down.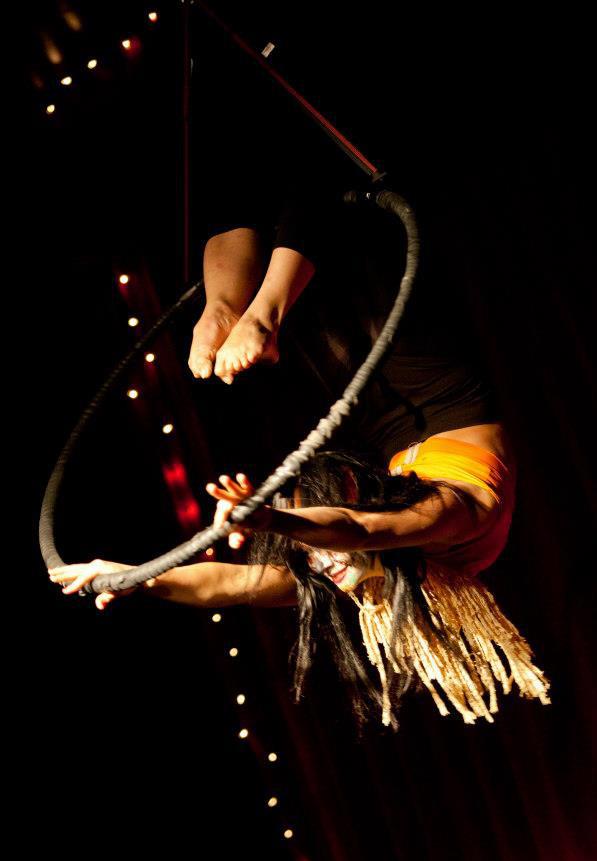 RUP: You were runner-up in the Elite category of UKPPC 2013, and doubles champion alongside your partner Terri Fierce in the World Pole Dance Championships 2014. How did the training and competing experience differ? Which do you prefer?
LK: They are both so different. I love doubles a lot as you can create so many crazy figures, loads of dancing, acro and we have so much fun. We learned to use our strengths to create new things. And I think we become really powerful when we are together. But I love solos too, as I can put my signature and favourite tricks in a routine that is my own style. I think I try to do both as much as I can. I love competing as it makes me train harder, get stronger and I looooove creating new performances. I love being on stage!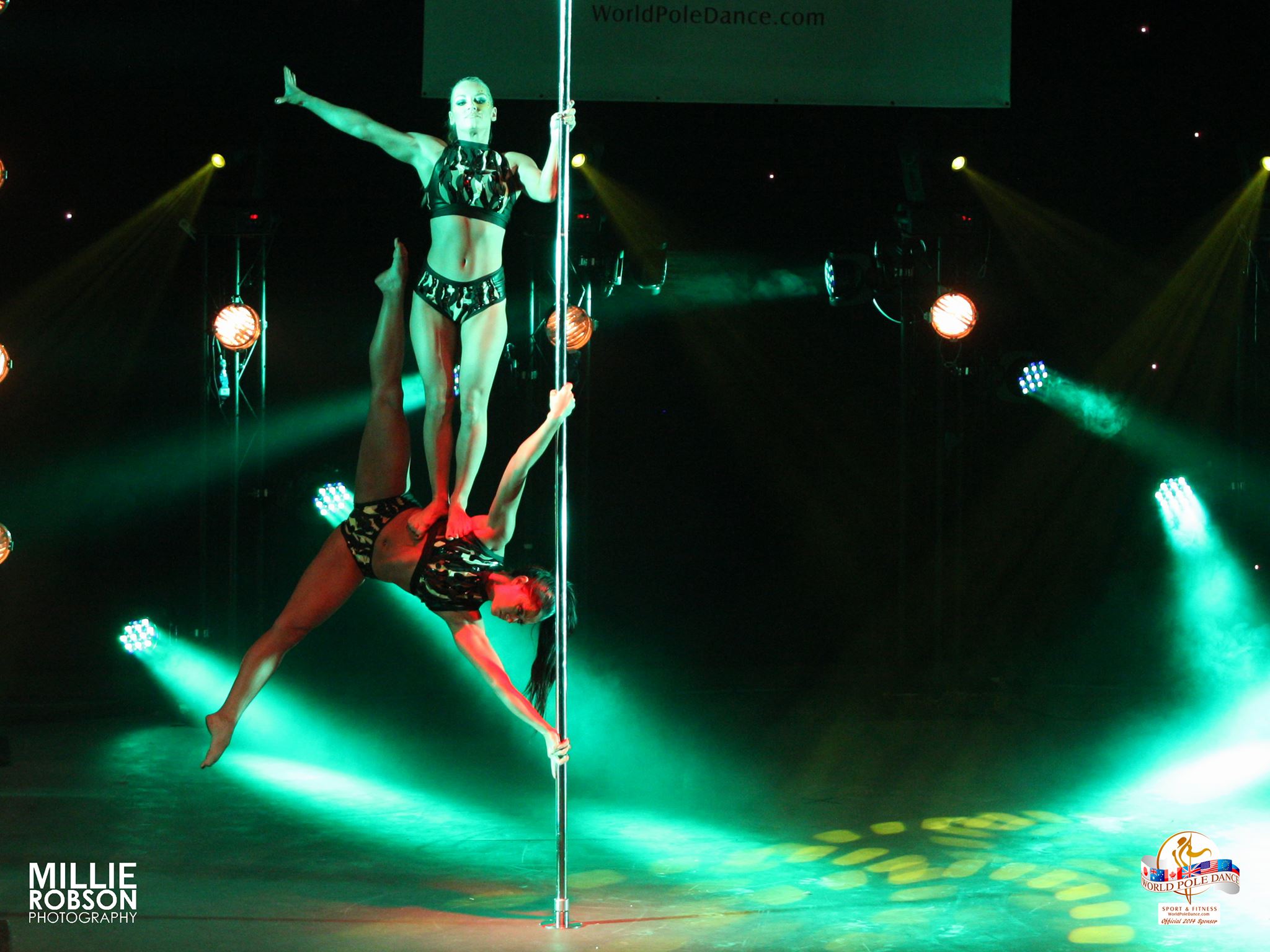 RUP: The music for your routines is so unique. How do you choose the pieces for your performances?
LK: Loads of hours on YouTube – and we have the amazing Mark who mixes our music the way we want it.
RUP: You radiate such an aura of energy and strength during your performances which is incredibly inspiring. Who, either in the pole world or outside of it, inspires you?
LK: Well I started pole following people like Zoraya Judd, Jenyne Butterfly, Felix Cane and Marlo Fisken. But I have so many new pole heroes like Bendy Kate, Alex Shchukin, Evgeny, Carlie Hunter… oh god the list is massive… But outside pole deffo my MOM is a strong inspiration – hard working and always following my career even if I'm really far away. Thanks Facebook and WhatsApp lol.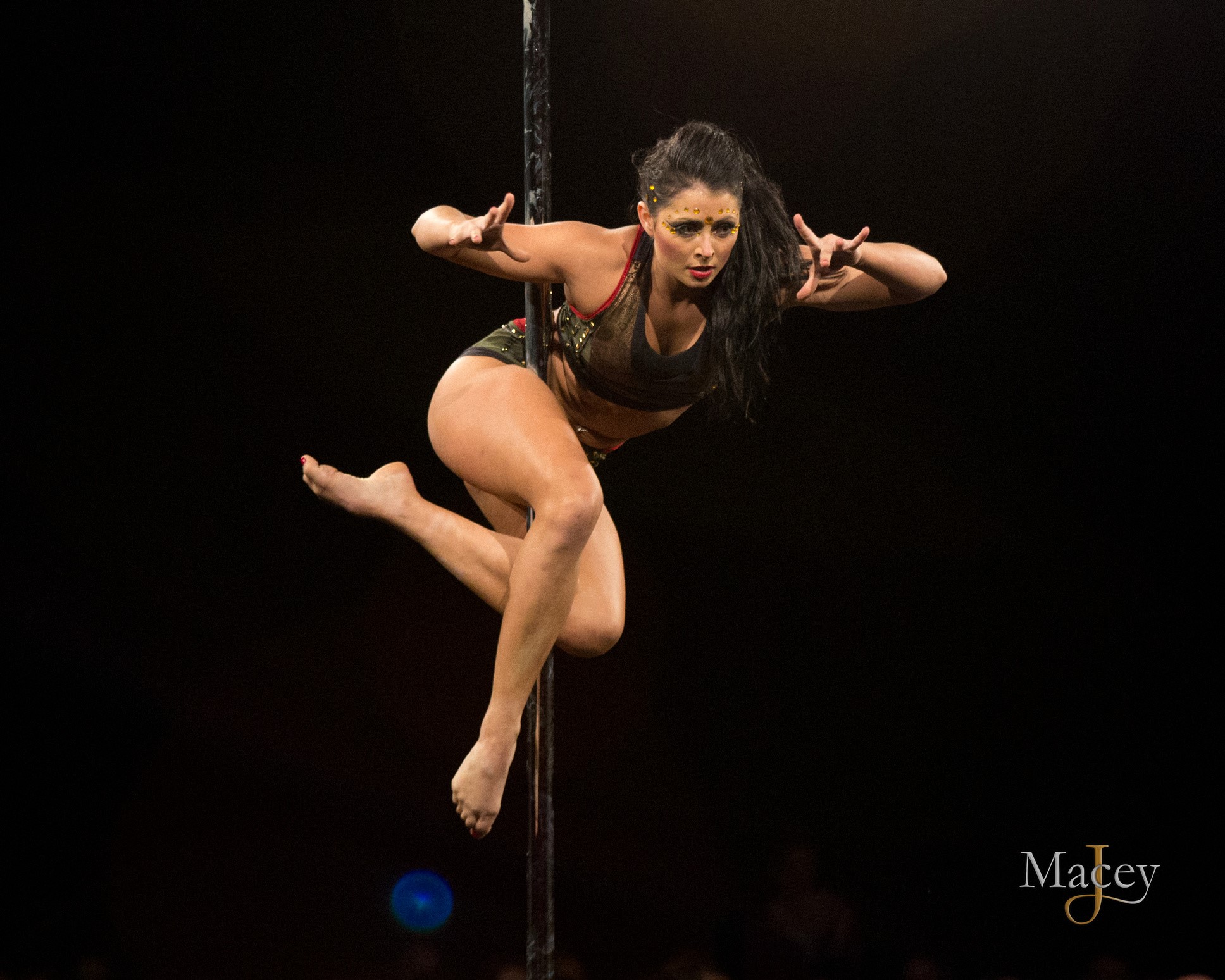 RUP: Do you have a 'nemesis' move, either now or at the start of your pole career?
LK: I think when I get more bendy I would love to get the rainbow marchenko. There's so many moves that I think I haven't discovered yet.
RUP: What are your three favourite pole moves and why?
LK: Anything with handsprings, drops and doubles tricks – I love strength with a bit of flexibility in it.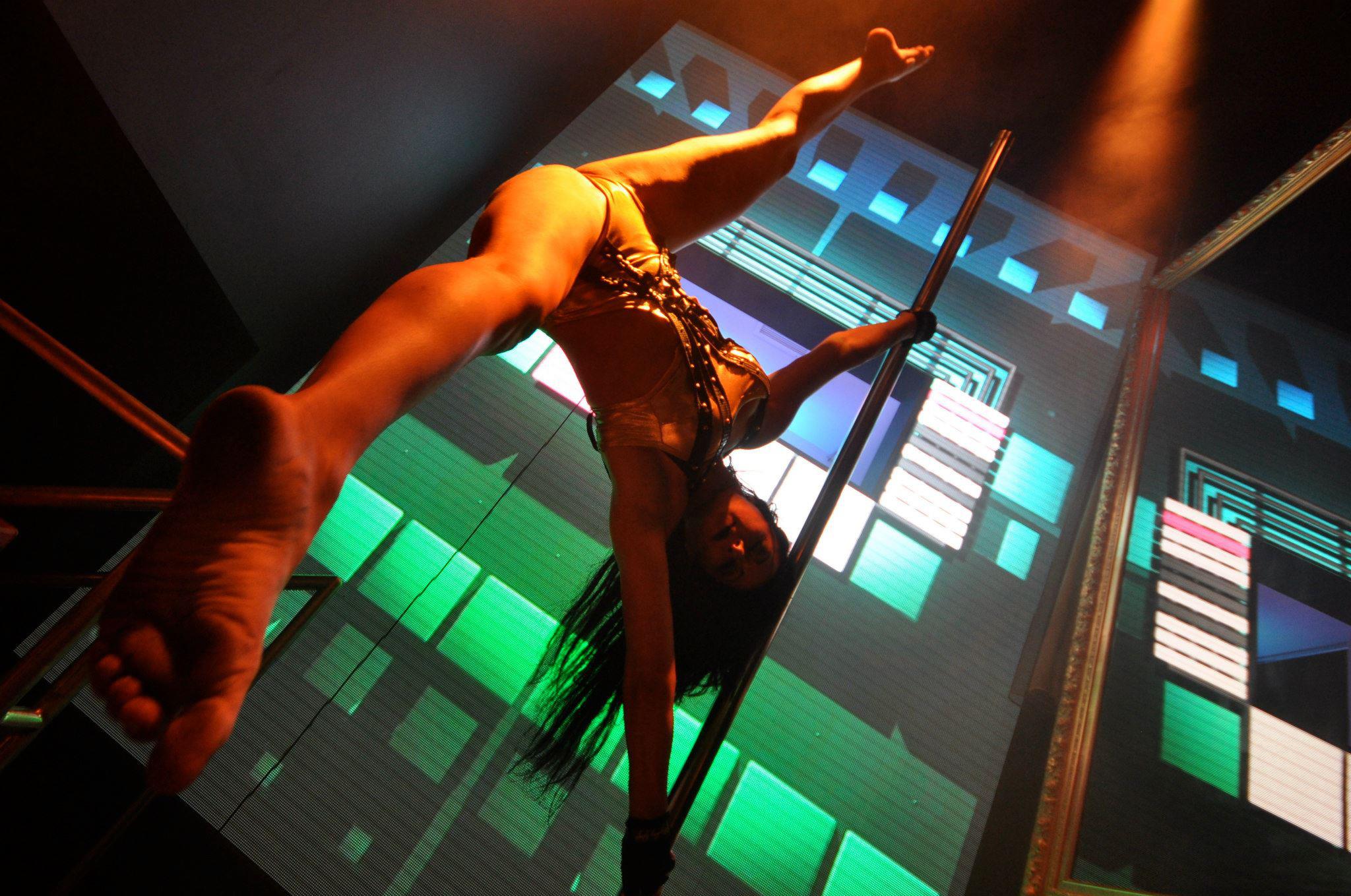 RUP: Who is your ultimate pole idol? And how does it feel to have achieved pole idol status yourself?
LK: Wow I still don't feel like a Pole Idol… to me there are bigger names in the pole community. But I love what I do. I really love Zoraya Judd, I think I've watched her videos millions of times and she really makes me love Pole.
RUP: I've heard of dancers who use shaving foam on their legs for grip, and superglue on callouses…do you have any secret pole dancing tips you can share with your fans?
LK: I don't do any pole if I don't warm up for at least 15 minutes. My skin just doesn't stick, so it's an awesome way to train healthy. I use iTac when I'm performing only, and Dry Hands.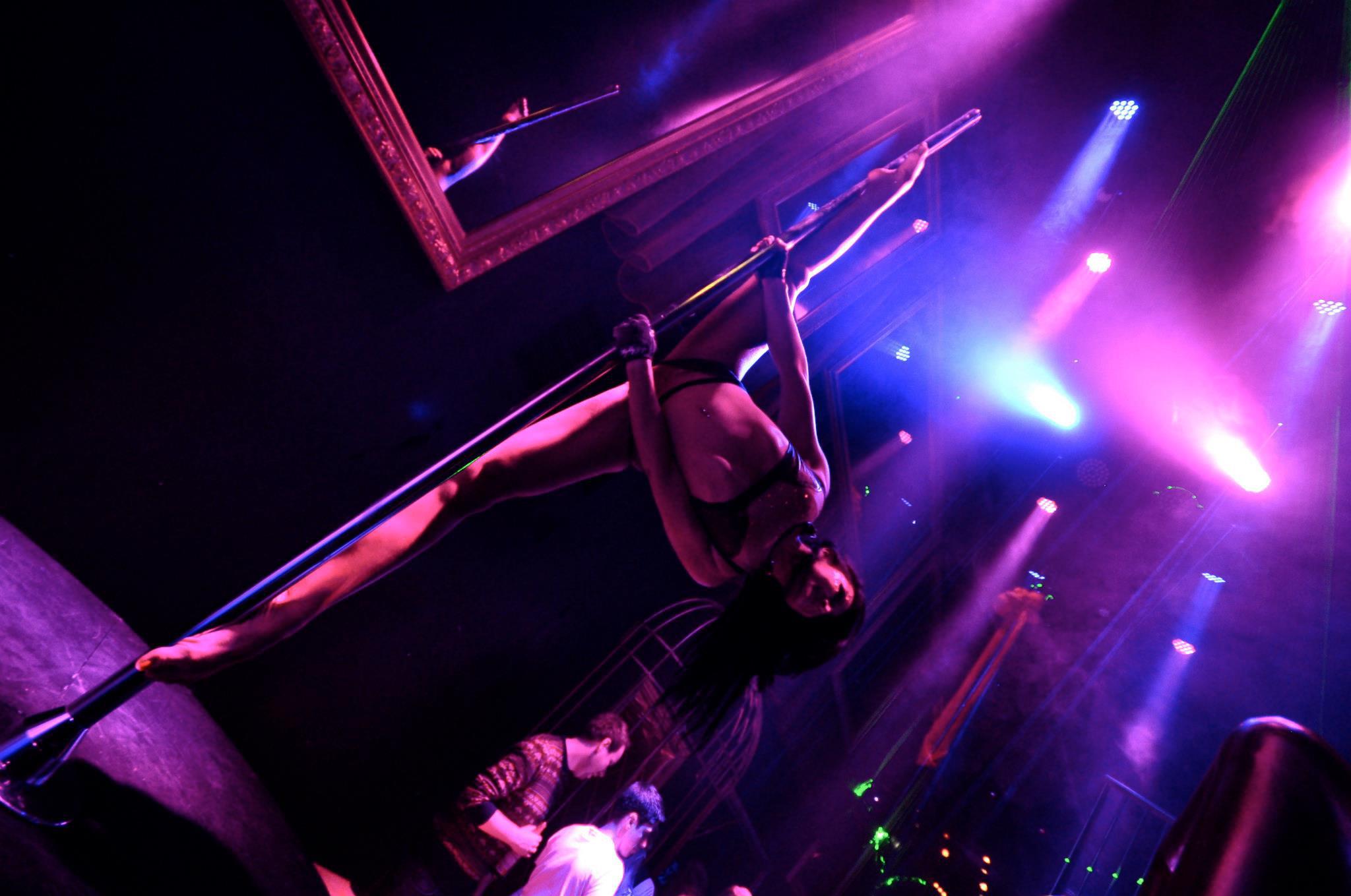 RUP: You clearly train very hard. What do you do to relax?
LK: I find it hard to relax – I guess I have too much energy. I stay focussed on what I do. But I love seeing my friends, playing with my dog and going for dinner somewhere, especially to a sushi place.
RUP: Do you have any messages for your students and those you inspire?
LK: Train hard, eat right, don't miss classes, point your toes, straighten your legs (knees in) and especially believe that you can do it. I'm not lying-  if I can do it, you can do it.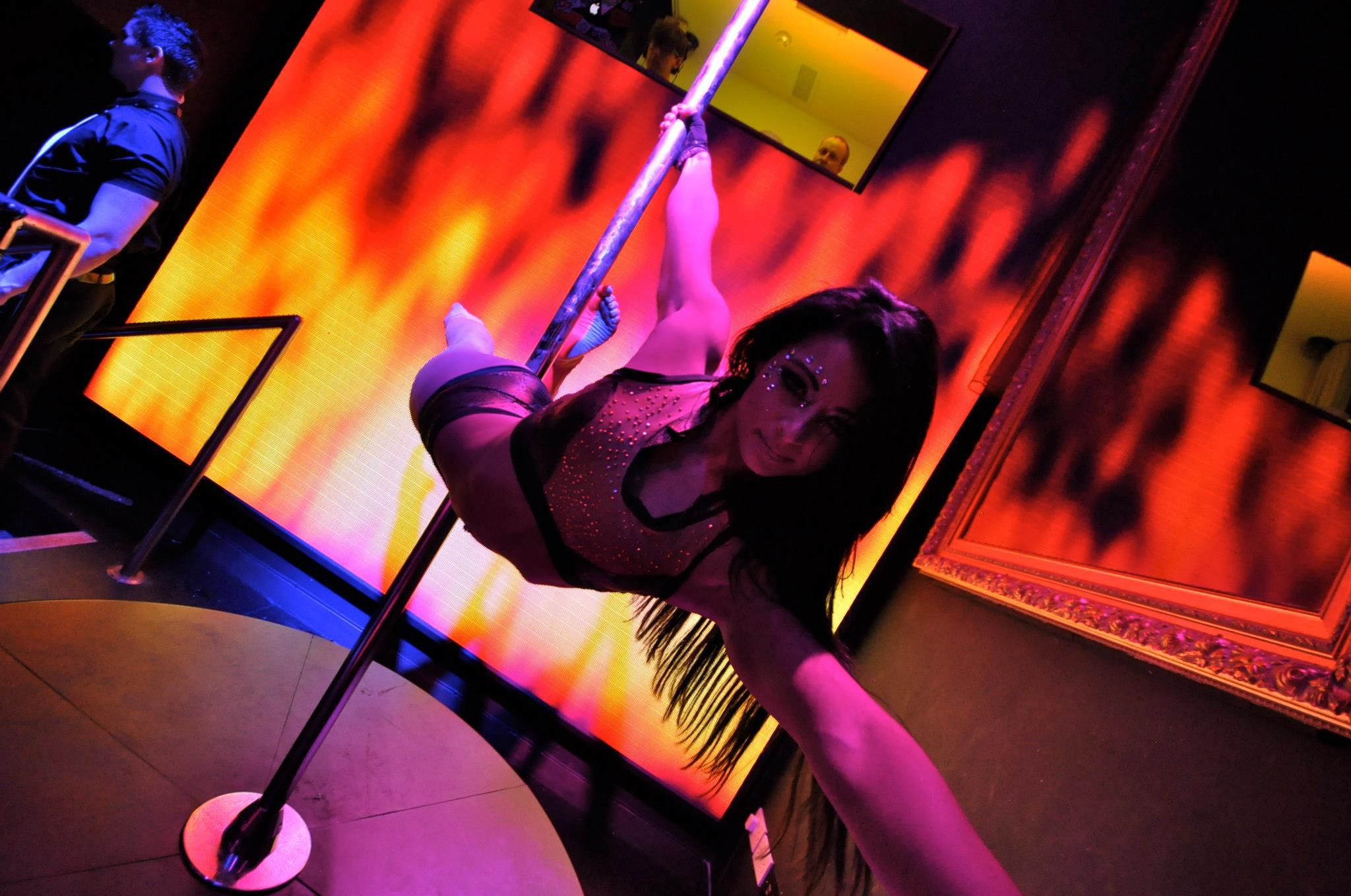 COPYRIGHT CLAIRE PYATT, REVVED UP POLE