Over the past decade, pole dancing for fitness has grown from humble beginnings to become a major worldwide sport. Fusing dance, gymnastics, pilates and the basic principles of exercise, pole fitness is the revolutionary way to keep fit, get toned and exercise whilst having fun.
The exact origins of pole dancing are widely disputed, but dancing with a pole as an art form can be seen in many cultures throughout history. It is thought "pole dancing" was a large part of traditional African or Pagan ceremonies, with a totem pole representing a phallic symbol in fertility rituals. We still see this custom today in the traditional Maypole dance.
The Chinese have long practised a form of gymnastics performed on a thick wooden pole with the aid of rubber soled shoes. Originally a display put on for the benefit of the emperor, this traditional form of pole acrobatics is still seen today in modern circuses, and indeed the style is often incorporated by modern professional pole dancers in their routines, with Chinese Pole joining silks, aerial hoop and trapeze as a popular and skilful aerial art.
It is claimed that pole dancing as we recognise it made its first appearance in the travelling circuses of the 1920s, where small side tents were erected around the main tent to provide side shows including burlesque dance shows. The tents were small, meaning tent poles were close to the stage, affording the dancers the opportunity to incorporate the poles into their performances.
The craze for pole dancing in gentlemen's clubs is believed to have originated in Canada, and is undoubtedly the main influence of the sport we see today, contributing to the presentation and feminine beauty of the modern performances. While this challenging sport is frequently misunderstood, pole dancing is an all-round body workout focusing on strength, flexibility and fitness, as well as being something different, fun and friendly.
We are truly passionate about pole dance fitness and believe it is for everybody, no matter what age, shape, size, level of fitness or experience. Your pole journey will go at a pace that suits you, beginning with simple spins, filler moves, strength and conditioning exercises before building up to climbing the pole, inverting (going upside down), elegant aerial work and the impressive strength and power holds pole dancing is now known for, promising to increase your cardio fitness, flexibility, stamina, strength, co-ordination and confidence.
We run group lessons for up to 12 people on six poles, from complete first time beginners to pole instructors. We also offer smaller private group lessons, one-to-one tuition and pole parties. We are fully qualified, fully insured and fully committed to delivering fun, safe and cost effective fitness classes.
We are proud to be one of the very first studios in the UK to be fitted with X Pole's new Pole Away system, providing 6 of the safest, most professional expert poles available, in a private professional dance studio. For those new to the sport and wishing to experience all varieties of pole, and for the more experienced poler, we offer 50mm, 45mm and 40mm poles, and all our poles can be set to static and spinning mode so all your preferences are catered for. We also regularly host workshops, including pole doubles, acro, spinning pole, choreography and masterclasses with global pole stars and champions.
Our instructors and assistant instructors at Revved Up Pole are fully trained, fully insured qualified exercise professionals with comprehensive and experienced backgrounds in dance and fitness. Our classes consist of an aerobic warm up followed by preparatory stretches incorporating the pole, before moving on to a structured lesson tailored to your pole dancing ability level.
Revved Up is the home of six Kent Pole Championships award winners – with instructor Bex winning place (professional category 2014), Ash taking first place (beginner category 2014), Lisa winning first place (intermediate category 2015), Louise placing second (beginner category 2015), Sarah placing second (beginner category 2016), and Lisa taking first place (advanced category 2016).
COPYRIGHT BEXIITA ACKLAND, REVVED UP POLE 2013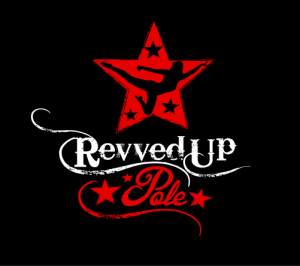 Revved Up Pole Ashford, Studio 5,  Richmond Meech Drive, Little Burton, Ashford, TN24 9RX
Or text "POLE" to 07748 908 851
[ditty_news_ticker id="171″]