CLASS TIMETABLE: (See below for descriptions of levels)
Monday 7pm Beginners +/intermediate
Monday 8.15m Private lesson (available for 1, 2, 3 or 4 people
Tuesday 7.30pm Intermediate/Advanced
Tuesday 8.45pm Freestyle class – all abilities
Wednesday 10am Mixed ability beginners-advanced 
Wednesday 11.15am Private lesson (available for 1, 2, 3 or 4 people)
Thursday 8pm New beginners/beginners+  
Friday 9.30am Private lesson (available for 1, 2, 3 or 4 people)
Friday 10.45am Open Pole Practice (MUST be pre-booked) 
Friday 12noon Private lesson (available for 1, 2, 3 or 4 people)
Friday 7pm private group session
All classes are £60 for a course of six weeks, or £13 per lesson on a drop-in basis. Pole passports are also available at £80 for four weeks, and give you unlimited access to all pole fitness classes. One to one or group private lessons start from £35. Revved Up Pole is at Studio 5, Richmond Meech Drive, Little Burton, TN24 9RX. Call or text 07748 908 851
DESCRIPTION OF LEVELS
Beginners – suitable for absolute beginners, those with no experience on the pole or of any dance or fitness class.
Beginners + – suitable for those with some experience on the poles, those who have completed our absolute beginners course or those who wish to reacquaint themselves with beginner moves, spins, floor work and strength exercises.
Intermediate – suitable for those who have perfected their basic spins and are working on spin combinations and intermediate spins. In this class we work on climbing and inverted moves, as well as full length routines and aerial combinations.
Advanced – At this level we concentrate on advanced spins and spin combos, more advanced inverted moves and extended combinations, power holds and handsprings, lifts, drops and hand balancing. Instructors are also welcome to join this class
COPYRIGHT BEXIITA ACKLAND, REVVED UP POLE, OCTOBER 2013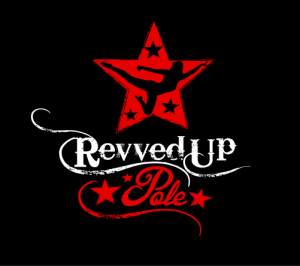 Revved Up Pole Ashford, Studio 5,  Richmond Meech Drive, Little Burton, Ashford, TN24 9PQ
Call 07748 908 851
Or text "POLE" to 07748 908 851
[ditty_news_ticker id="171″]