We caught up with the UK's own home-grown talent and Revved Up Pole favourite Jess Leanne Norris. Starting pole at the age of 15, Jess went on to be crowned Miss Pole Dance UK 2011/12 and is known for her friendly and fun masterclasses. Recently moving away from teaching at her JLN studios in Bolton, we chat to her about changes in her career, Britain's Got Talent and sleeping in her crown.
REVVED UP POLE: So there have been some fairly dramatic developments in your career very recently. What's new? What has the reaction been to these developments?
JLN: Yes there have been a few changes recently… I've chosen to take a step back from teaching at the JLN studios as I'd like to travel more – performing and teaching my master classes. Everyone has been so supportive! It was a hard decision to make as I do miss all my students at the studios but I know that they're still getting the best training at JLN and hope they all keep at it and hope to see them at one of my masterclasses soon. I would also like to thank everyone on Facebook for all their help and support recently, I've been completely overwhelmed and still am now! It really does mean a lot to me.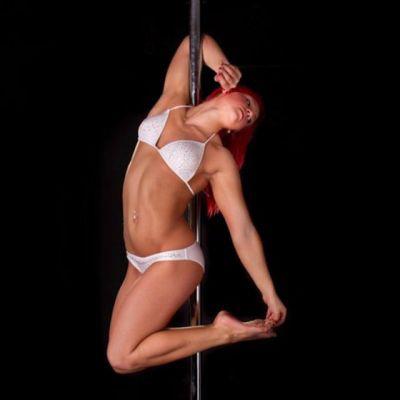 RUP: So taking it right back to the very beginning: How did you first become interested in pole dancing?
JLN: I started pole at 15 with my mum. We were looking for a new hobby to try out and came across a YouTube video of Felix Cane winning Miss Pole Dance Australia 2006. I was in complete AWE! We got a pole and stuck it up in the front room. Every night as soon as I'd get home from school we'd be on it together just spinning round having fun, not really knowing what to do. Never did I think that I'd get so addicted and that it would take over my life! Ha!
RUP: One of the things you are known for is your incredible flexibility. What advice would you have for us regular non-bendy types for increasing flexibility?
JLN: When I started pole I had very little flexibility, couldn't do the splits or be able to pull my foot towards my head but as I progressed in my pole ability my flexibility increased too. Once I got to the more difficult positions it encouraged me to stretch off the pole too, to help improve my flexibility quicker. I stretch every time I pole so mainly everyday but some days I will push myself that bit further. I always make sure I warm up properly doing aerobic exercises and dynamic stretches before stretching deeper to prevent injuries.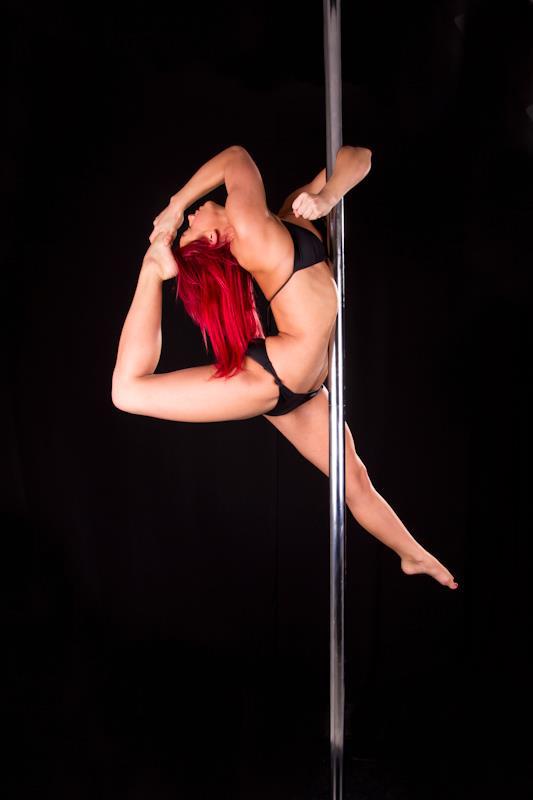 RUP: What are you three favourite pole moves?
JLN: I'm not too sure which three moves to say that are my favourites as there are so many! But I do love demonstrating the 'Alana', 'Rainbow Marchenko' and the 'Twister' (no handed cradle spin).
RUP: Do you ever feel demotivated,and if so, what do you do to get motivated again?
JLN: There have been moves that I've struggled with yes but I never gave up on them! Nothing is impossible! Just some moves take longer to achieve than others. When I feel demotivated its usually because my body is telling me to have a break so I usually take a couple days off away from the pole and do something else I enjoy doing like Thai boxing to keep me fit in the meantime. While I'm off I usually think of a new move I'd like to try out or hear a song I'd like to dance to that gets me motivated again.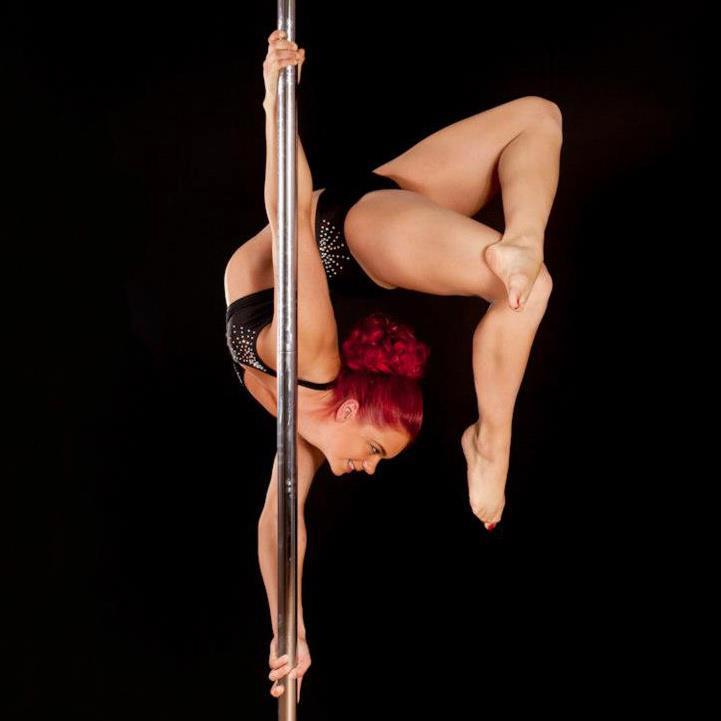 RUP: Who is your pole idol? And how does it feel now knowing that you have become a pole idol yourself?
JLN: From the beginning Felix Cane has always been one of my idols as her video got me started. Since then I love watching Jenyne Butterfly and Dominic Lacasse! I have always been completely self taught but I did have the pleasure of having a private session with Dominic last year. It was great to meet him. Now knowing I'm inspiring people as well really is overwhelming!
RUP: What would you say is your career highlight?
JLN: As soon as I turned 18 I entered my first pole competition and got crowned Miss Pole Dance UK 2011/12. That was the best day of my life. It was a complete dream come true! I even slept with my crown on that night ha!
RUP: If time, distance and money were no object, what would be your idea day?
JLN: My ideal day would to be able to pole play with my pole idols… Perform on stage with one of my favourite artists like Emeli Sande, Ellie Goulding, Leona Lewis then to be able to chill by having a full body sports massage – heaven!
RUP: You are known for your beautiful and perfectly executed performances. Do you have any pre-performance rituals or traditions?
JLN: Before I perform I always get really nervous and my hands start to sweat so then I get even more nervous! As soon as my routine is over I always want to get up and do it again there and then! Performing in front of an audience gives me such a big buzz! On the days I know I'm performing I always stretch for an hour at some point during the day to prepare my body and then half an hour/hour before I warm up again and stretch myself to my limit whilst listening to my routine song to get me in my little bubble. When performing all I think about is me, my pole and the music. As soon as my music starts I fall into my own little world and forget everyone is there. I like to pick songs that I can tell a story to.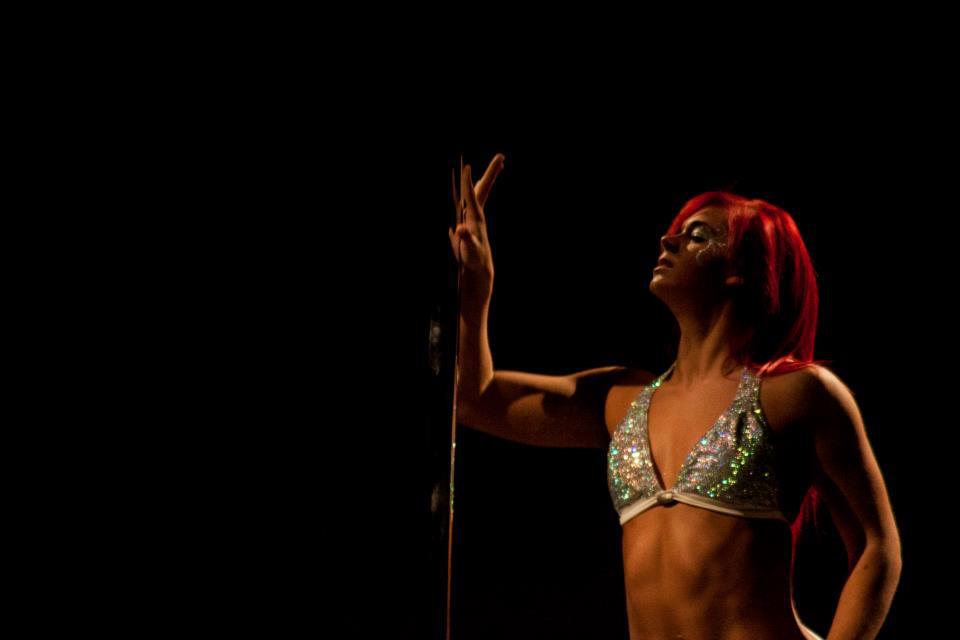 Earlier this year I auditioned for Britain's Got Talent, wanting to show people that pole is an art on live stream TV. When I auditioned I got four "Yes"s from the judges and a standing ovation at the London Palladium! The judges' comments were amazing and Simon Cowell told me: "I want to see pole dancing in the Olympics, and from that performance you would have won gold". Unfortunately I didn't get selected to go through to the semi finals but it was a great experience and I loved it.
RUP: Do you have a message for your students and and those who admire you?
JLN: If I wanted to say anything to all the polers out there it would be to keep it FUN! Never to get frustrated with a move as there are so many moves out there to practice and ones yet still to be created! I've met so many lovely people along my pole journey so far and very much looking forward to meeting plenty more to share my love for pole with.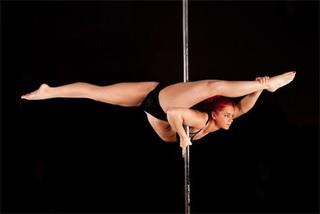 COPYRIGHT BEXIITA, REVVED UP POLE